Health Testing Links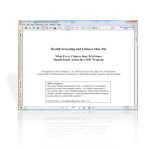 Health Screening and Chinese Shar-Pei
What Every Chinese Shar-Pei Owner Should Know About the CHIC Program
Download ( PDF File ): chic.pdf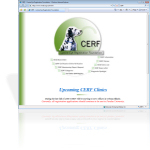 Canine Eye Registration Foundation
Dedicated to the elimination of heritable eye disease in purebred dogs through registration and research.
Link: www.vmdb.org/cerf.html
---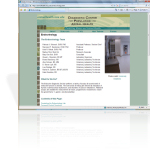 Michigan State University Diagnostic Laboratory
The Endocrine Diagnostic Section performs a variety of assays for assessment of endocrine function in animals. The main areas of testing are directed at evaluation of thyroid or adrenocortical dysfunction, and disorders of calcium metabolism. Additional assays are available for measurement of insulin, progesterone, testosterone, insulin-like growth factor 1, gastrin, and phenobarbital.
Link: http://animalhealth.msu.edu/Endocrinology.htm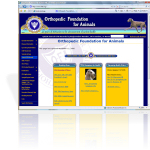 Orthopedic Foundation for Animals
To collate and disseminate information concerning orthopedic and genetic diseases of animals.
To advise, encourage and establish control programs to lower the incidence of orthopedic and genetic diseases.
To encourage and finance research in orthopedic and genetic disease in animals.
To receive funds and make grants to carry out these objectives.
Link: http://www.offa.org
Other Links: